Tickets
– Museum Visit + Ride On The Ferris Wheel (combined ticket)
Schokoladenmuseum Köln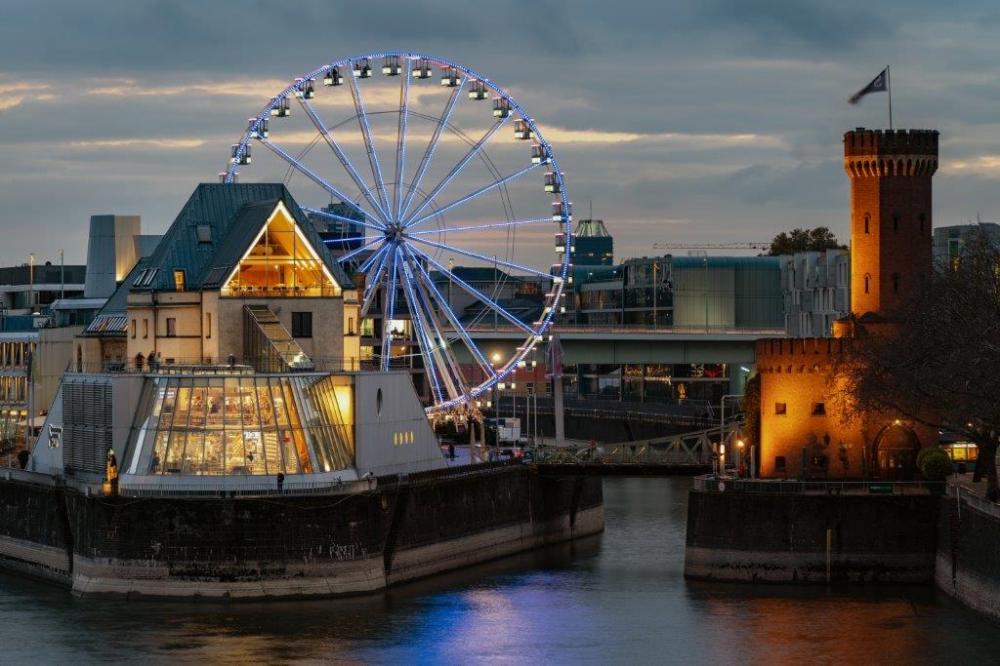 Chocolate Museum - meets Ferris Wheel - and the Harbour Christmas Market!
Pay once - enjoy three times!

The ride in the Ferris wheel provides a fascinating view of the cathedral and the metropolis on the Rhine. Float high above the roofs of Cologne. The combined ticket includes a ride on the Ferris wheel and a visit to the Chocolate Museum, additionally there is a 10% discount in the CHOCOLAT Shop.


Business hours Chocolate Museum:
Daily from 10am to 6pm
Closed on 24th and 25th of December 2022

Open on the 31th of December from 10am to 4pm


Business hours Ferris Wheel:
Daily from 11am to 10pm

On the 20th of November from 6pm to 10pm

Closed on 24th and 25th of December